Using EASY TO BUY,
you can find and ship Japanese
products easily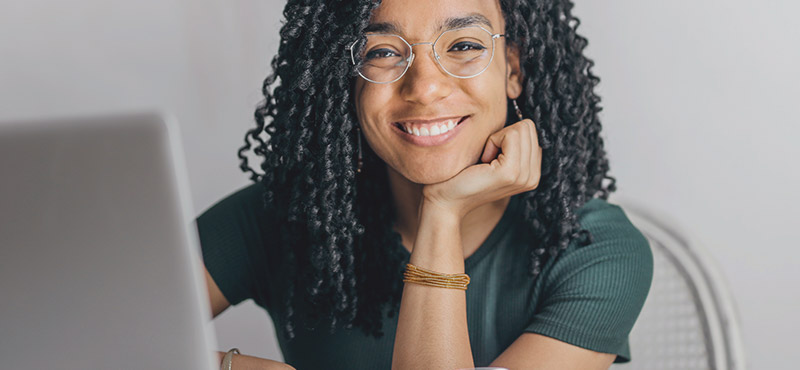 Introduction of
EASY TO BUY and NOPAT INC.
EASY TO BUY is a business transaction platform that connects buyers
who do not speak Japanese, with suppliers who only speak Japanese.
NOPAT INC. is providing the following services to buyers and suppliers.
A place to introduce and discover products, multi-language negotiation support,
international shipping and export services.
Export record
Over 80 countries
Annual transport record
More than 8000 cases
Number of supporting
languages
English, Chinese (Mandarin, Cantonese), French, Arabian, Vietnamese, Malay, Sinhala, Polish, Malagasy, Korean, Japanese.
Overseas branches
Korea, Taiwan, Madagascar
EASY TO BUY goes beyond language barrier and national borders.
You can buy any product from the companies listed here.
We will solve all your problems related to language and international shipping.
We do not take a commission from buyers.
How to use EASY TO BUY
STEP1
Find the product you want
You can either use the methods of keyword search, category search, or follow us on SNS to get the latest information.
If you cannot find an item you are interested in, request a product inquiry and quotation from us.
We will prepare a coordinator for you.
Request a product inquiry
WhatsApp: +81 3-6365-6230
WhatsApp Chat
STEP2
Get to know the products
On the product page, photos, sample prices and discounted prices are shown according to order quantity.
You can access the website of the manufacturer and introduction page of the product directly from the product page. If those pages are only available in Japanese, please use a translating tool such as Google Translator, and get to know the product.
STEP3
Get in contact with us
If you want a quotation including product customization, OEM production and shipping costs, and if you want to have a Web Meeting and discuss about the product information in detail with the supplier, send us an inquiry.
EASY TO BUY.net will support buyers to overcome the language barriers.
If you give us a call or send us an email, we will immediately report you with the matter you want to confirm.
If necessary, we will provide interpretation services for the Web Meetings that you have with the supplier.
We will support you until you and the supplier get into an agreement.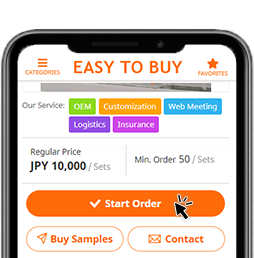 STEP4
Ordering products and reporting
If you are satisfied with the content and prices, place an order.
NOPAT will check if your order is proceeding according to the schedule and inform you about details. Once the products are ready, we will examine them and report to you.
In case of large cargo, you can have a Web Meeting with the supplier and check the goods by yourself to confirm.
When the ordered goods are leaving Japan, we will make sure there are no issues regarding their state.
STEP5
Pay for the products
Once you and the supplier are in a mutual agreement about the conditions of payment, pay the initial fee according to set terms.
If the payment has not been completed even after the goods are ready to be shipped, make sure you complete the payment before the goods are shipped from Japan.
STEP6
Shipping and receiving products
We will arrange the shipment using the most suitable method according to your wish, from Sea Cargo (FCL, LCL), Air Cargo, FedEx, DHL etc.
All the cargo will be shipped with insurance. Please confirm the cargo after it arrives.
*In the rarest case, if you face any problem, we will arrange a Web Meeting with all 3 parties including you, us, and the supplier to make confirmations and support you.
Search products