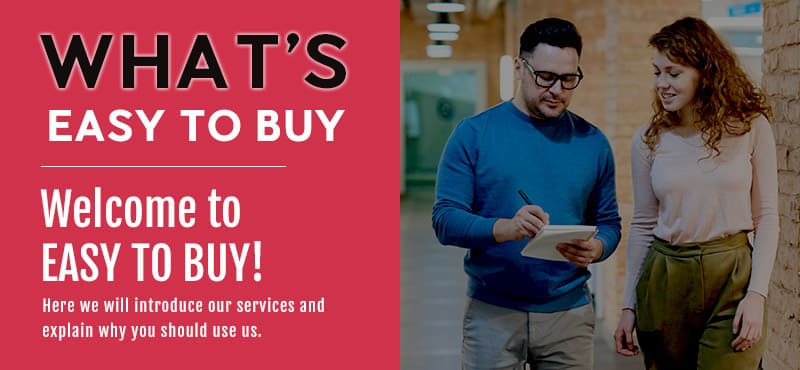 About EASY TO BUY
EASY TO BUY is a web catalog site focusing on Japanese products, which started on December 1, 2021.
All the manufacturers and products listed on the site are available for you to buy.
We will solve all of your problems related to finding suppliers, language barrier and international transportation.
You can also ask us about manufacturers and products not listed here.
If you want, we can also suggest other related quality products that you are not aware of.
What EASY TO BUY can resolve
The more business partners you have,
the more you will notice the benefits of using our support.
Language Problems
Many Japanese companies are not good at languages other than Japanese.
Of course, they are not good at English either.
EASY TO BUY employes multinational professionals who speak 12 languages including English.
We are able to interpret web meetings and provide various information smoothly.
Supported languages:English, Chinese (Mandarin, Cantonese), French, Arabian, Vietnamese, Malay, Sinhala, Polish, Malagasy, Korean, Japanese.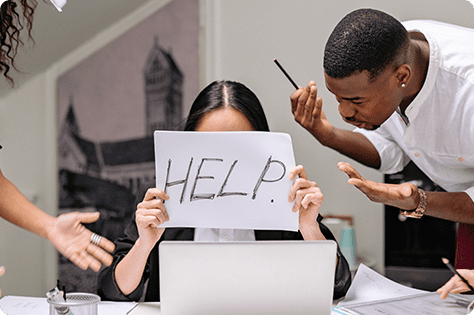 International shipping
cost issues
Do you have any of these problems?
When you do business with multiple Japanese suppliers, the cost goes up because the goods are sent separately.
If you use EASY TO BUY, we will combine them into one invoice and one shipment, so you can reduce the cost.
In addition, NOPAT INC. a company which operates EASY TO BUY is a logistics expert and has very cheap rates around the world.
We handle more than 8,000 requests per year. We have experience in dealing with 80 countries.
There is nothing that we cannot transport.
We can deliver any product such as precision machines, dangerous goods, and perishable foods to your country.
We can also quickly collect the necessary documents for customs clearance in your country, saving you time.
As a result, our service is cheaper than buying directly from suppliers.
Products and companies
you can't find
There are many companies in Japan that are famous overseas.
I am sure you know some of them too.
Unfortunately, these are just a few of them.
There are many companies with great products and technologies in Japan that you just don't know about.
We can provide you with products and companies that can clear the problems you have, and answer the quality you are looking for.
First of all, please talk to us about what you want to purchase.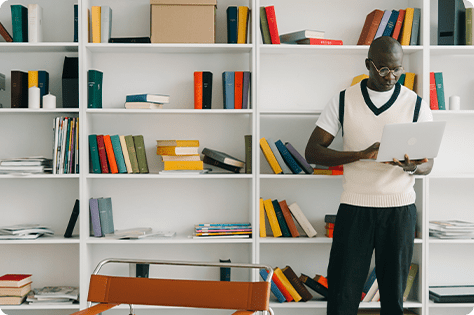 Customer Review
Singapore
Emilia of NOPAT INC provided exemplary services, assisting me to find products that are very unique to Japan. The products were mostly sold on Japanese websites that does not have English translation making it impossible for me to find.
Her services were efficient and within hours, multiple websites and pictures of the product were given to me for my perusal.
She was very patient and friendly as I was taking some time to decide on which products I should get. She also had to contact the supplier a couple of times to find out whether the product is available or sold out.
She goes above and beyond when she found out that the most important product was the last one in stock and recommended that I make an immediate purchase so that it doesn't run out.
Timely updates of the products were shown to me in pictures as they arrive from different locations. Packed really neatly in a suitable sized box.
Delivery options were discussed to find the best option to assist with my purchase. Her decision saved me alot of money compared to other options.
I am really thankful for her help and will definitely go back to her or recommend her to anyone else.
Leon Tan.
How to use EASY TO BUY
STEP1
Find the product you want
You can either use the methods of keyword search, category search, or follow us on SNS to get the latest information.
If you cannot find an item you are interested in, request a product inquiry and quotation from us.
We will prepare a coordinator for you.
Request a product inquiry
WhatsApp: +81 3-6365-6230
WhatsApp Chat
STEP2
Get to know the products
On the product page, photos, sample prices and discounted prices are shown according to order quantity.
You can access the website of the manufacturer and introduction page of the product directly from the product page. If those pages are only available in Japanese, please use a translating tool such as Google Translator, and get to know the product.
STEP3
Get in contact with us
If you want a quotation including product customization, OEM production and shipping costs, and if you want to have a Web Meeting and discuss about the product information in detail with the supplier, send us an inquiry.
EASY TO BUY.net will support buyers to overcome the language barriers.
If you give us a call or send us an email, we will immediately report you with the matter you want to confirm.
If necessary, we will provide interpretation services for the Web Meetings that you have with the supplier.
We will support you until you and the supplier get into an agreement.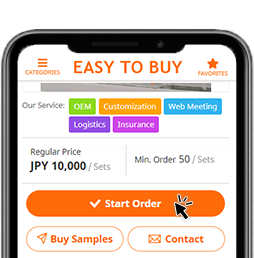 STEP4
Ordering products and reporting
If you are satisfied with the content and prices, place an order.
NOPAT will check if your order is proceeding according to the schedule and inform you about details. Once the products are ready, we will examine them and report to you.
In case of large cargo, you can have a Web Meeting with the supplier and check the goods by yourself to confirm.
When the ordered goods are leaving Japan, we will make sure there are no issues regarding their state.
STEP5
Pay for the products
Once you and the supplier are in a mutual agreement about the conditions of payment, pay the initial fee according to set terms.
If the payment has not been completed even after the goods are ready to be shipped, make sure you complete the payment before the goods are shipped from Japan.
STEP6
Shipping and receiving products
We will arrange the shipment using the most suitable method according to your wish, from Sea Cargo (FCL, LCL), Air Cargo, FedEx, DHL etc.
All the cargo will be shipped with insurance. Please confirm the cargo after it arrives.
*In the rarest case, if you face any problem, we will arrange a Web Meeting with all 3 parties including you, us, and the supplier to make confirmations and support you.
We wish you all the best and hope
you will find great companies and products.